Multibeam Bathymetric Measurements for Shallow Seabed Features Mapping using Unmanned Surface Vehicle
Arif Nugroho

Roynardus Sijabat

Achmad Muzni Chasanudin

Isa Adi subagjo

elnusa
Keywords
Pipelines, bathymetry, seabed, MBES, USV
Abstract
Subsea pipelines are constructions of pipelines laid onto or embedded into the seabed used for the distribution of fluids such as gas or oil. Over time, changes in the morphological seabed around the pipeline area possibly caused by natural processes such as erosion, scouring, or other geological anomalies may potentially lead to pipeline failure due to the presence of pipe anomalies in the form of free-spanning pipes. In general, this phenomenon occurs in pipelines with a dynamic sedimentation environment caused by tidal changes or underwater currents. Pertamina Hulu Mahakam (PHM) performs regular pipeline inspection as part of the pipeline maintenance program. Visual methods via underwater camera and acoustic methodology such as bathymetry were used to obtain the seabed pattern as well as underwater objects.
The Mahakam pipeline networks extend from very shallow waters within the river delta area offshore at a depth more than 100m. For very shallow environments where manned vessels have a limited access, bathymetric measurements were done using Multibeam Echosounder (MBES) installed on an Unmanned Surface Vehicle (USV), controlled and monitored via radio communication over a certain distance. In 2021, PHM, in collaboration with Elnusa, conducted a pipeline inspection survey on one of the pipes, with a diameter of 24 inches and a length of 109 meters.. The results of the bathymetric measurements using the USV demonstrated that no indication of the presence of free-spanning pipelines could be found in the underwater vicinity. The depth of the river varied from -1.2 meters to 2.7 meters (Chart Datum). The topographical conditions showed a sloping riverbed with a maximum slope of 12°-13° from the direction fo the floodplain area towards the center of the river/main channel. Seven (7) pockmarks were identified around the pipeline having a diameter of about 29 to 52 cm and a depth of about 6 to 20 cm. In addition, attention should be paid to the possible presence of gas seepage in the pockmarks area, interpreted from the image of reflected acoustic waves in the water column captured by the MBES equipment.
Keywords: Pipelines, bathymetry, seabed, MBES, USV
References
Bai, Q., & Bai, Y. (2014). Subsea pipeline design, analysis,and installation. Gulf Professional Publishing.
Choi, H. (2001). Free spanning analysis of offshorepipelines. Ocean engineering, 28(10), 1325–1338.
Davis, P., & Brockhurst, J. (2015). Subsea pipeline infrastructure monitoring: A framework for technology
review and selection. Ocean Engineering, 104, 540–548.
De Groot, S. (1982). The impact of laying and maintenance of offshore pipelines on the marine environment and
the north sea fisheries. Ocean Management, 8(1), 1–27. doi: doi:10.1016/0302-184X(82)90011-7
dos Reis, E., Sphaier, L., Nunes, L., & Alves, L. d. B. (2018). Dynamic response of free span pipelines via
linear and nonlinear stability analyses. Ocean Engineering, 163, 533–543.
Ho, M., El-Borgi, S., Patil, D., & Song, G. (2020). Inspection and monitoring systems subsea pipelines: A
review paper. Structural Health Monitoring, 19(2),606–645. doi: doi:10.1177/1475921719837718
Kawsar, M. R. U., Youssef, S. A., Faisal, M., Kumar, A., Seo, J. K., & Paik, J. K. (2015). Assessment
of dropped object risk on corroded subsea pipeline.Ocean Engineering, 106, 329–340.
Senouci, A., Elabbasy, M., Elwakil, E., Abdrabou, B.,& Zayed, T. (2014). A model for predicting failure of oil pipelines. Structure and Infrastructure Engineering, 10(3), 375–387. doi:
doi:10.1080/15732479.2012.756918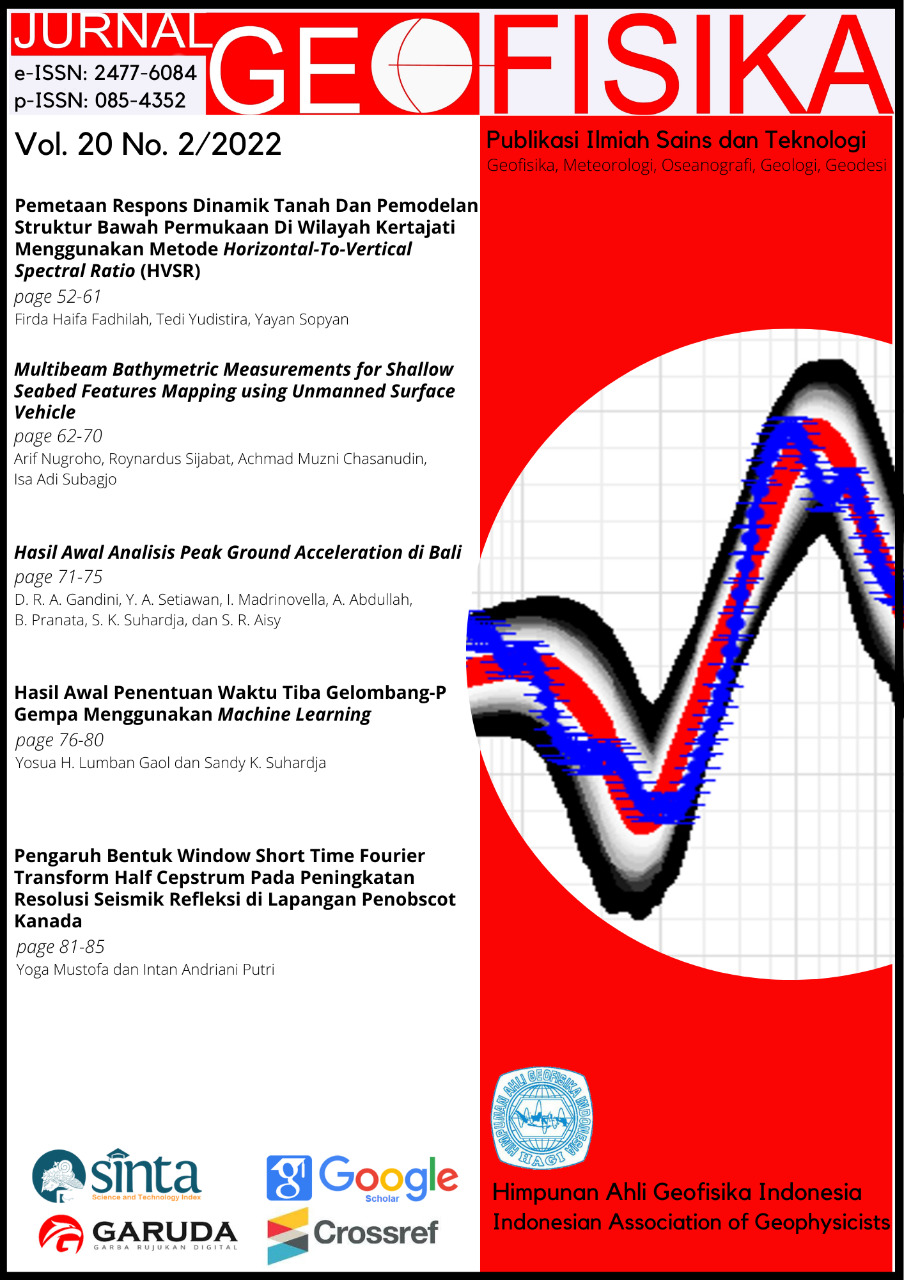 This work is licensed under a Creative Commons Attribution 4.0 International License.
The copyright of all articles belongs to the authors. All other copyrights is held by the Journal